Hi penguin pals,
I'm Cookie, a Community Manager at Waddle Penguins Island.
In this blog post I'm going to describe myself, my journey with Club Penguin, Club Penguin Island and Waddle Penguins Island and of course I'm gonna finish with some fun facts about Club Penguin!
How I describe myself:
I'm a playful person.
I like Club Penguin and Club Penguin Island.
I am also fascinated by just creating servers for apps and software I like.
This was me in an POTM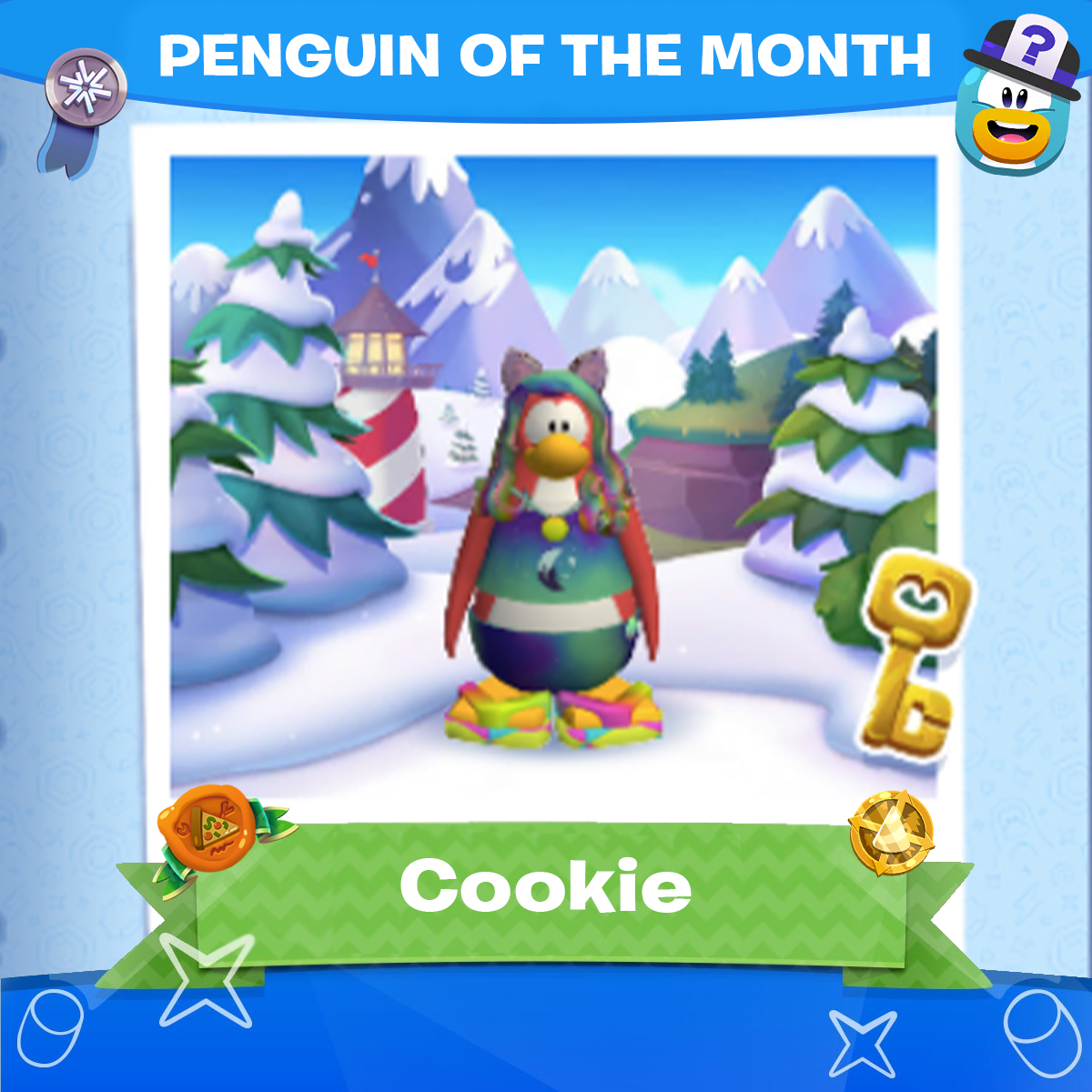 ---
My journey with Club Penguin, Club Penguin Island, and Waddle Penguins Island
I began playing Club Penguin via Club Penguin Rewritten which has shut down as of now, this was how I began my Club Penguin journey.
I also played New Club Penguin which is still up as of today, this was how I learned that there were 3 versions of Club Penguin: AS1, AS2 and AS3. You can read more about the versions of Club Penguin on the Club Penguin Wiki.
A while after Waddle Penguins Island was launched, I joined.
I was very new and never played Club Penguin Island online prior to joining Waddle Penguins Island. This was the first time I played Club Penguin Island with others.
I was very happy and about 4 or 5 months after I joined there was a beta tester giveaway. I surprisingly won and joined the beta team, this was when I tested new features on Waddle Penguins Island.
5 months later I think I got promoted to a moderator which stayed like that for a few months until Chris made me a Community Manager which I still am to this day.
And now the last part…
---
Fun facts about Waddle Penguins Island!
When snow races were in beta testing, the game would soft lock every time you completed a snow race.
Waddle Penguins Island already exists 2 years aka 2 years of fun.
Originally there also was Waddle Penguins Classic, a CPPS which was discontinued in favour of Waddle Penguins Island. (play.waddlepenguins.tk)
And as always, Waddle On!
Editor's notice: the fun facts were supposed to be about the staff member, not the game 😭.